As students are returning more and more to classrooms around the country, I am reading post after post talking about how hard it is to get students re-engaged in the structure of class. They are excited to see friends again, not be staring at a screen, and to be outside their house. And with these new distractions comes transition.
Students Find it Hard to Sit Still
However, these things seem standard to me with any back-to-school period. That initial excitement eventually wears down and then, its time for learning.
In a recent blog , a 6th grade health teacher interviewed students about their return to the classroom. A common sentiment was how hard it was to sit still. Another was this overall feeling of exhaustion. While this is likely common with transition, it is also something to consider when it comes to positive posture and the impact it has on a students' daily function.
Increased Neck and Shoulder Pain
Health and Safety Matters, an organization focused on workplace safety located in the United Kingdom, published some data last week that was incredibly eye opening.
In 2019, only 1.42% of workers in the UK experienced musculoskeletal disorders. At that time, only 5.1% of people worked from home.
In 2020, the number of people with musculoskeletal issues increased to 37.7%!
In September 2020, 81% of employees working remotely suffered from back, neck, and shoulder pain.
I cannot help but think our students are facing similar struggles. Thankfully, due to younger and more forgiving bodies, they are likely less plagued with daily fatigue, but may experience headaches, stiffness, and discomfort.
As we bring students back into the classroom, they will now be entering our spaces with these issues. There is an opportunity for us to help them break poor posture habits and improve their physical wellness, which can also positively impact their mental wellbeing.
Simple Solutions
In our local (Minneapolis) media, Kare11, did a story about how people are physically suffering as a result of poor workplace setups in their homes. In an interview with a local chiropractor who works with kids, she said a great solution can be as simple as replacing your chair with a balance ball. to promote positive posture, increased blood flow, and better overall ergonomics.
Active Furniture that Encourages Good Posture
We have great solutions to help students get back to basics when it comes to posture. As they leave their couches, bedrooms, and floor working spaces at home, let's do our best to provide solutions that help them physically recover from the educational strains of the pandemic.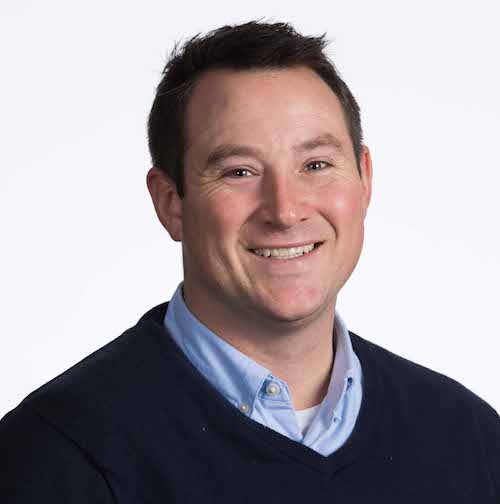 Matt Levine is the Brand Manager for Moving Minds. He holds an Master of Education, Educational Leadership and Policy Studies from Iowa State University and a Bachelor of Arts in Psychology from Drake University. Matt came to Moving Minds in 2018 after working in higher education for more than 10 years, serving time in student life and activities and leadership development programming. When Matt is home and not chasing his two kids Ellie and Will around the yard (who are typically chasing their dog Ruxin around the yard), he enjoys cooking with his wife Anne, and embracing the outdoor activities that Minnesota offers!