I had breakfast the other day with Jon Elmaleh, the creator of the Kore Wobble Chair. We were at an event dedicated to educational spaces and furniture where we spent four days talking to manufacturers, dealers, and most importantly… educators. On the second to last day, we sat down over eggs and hash browns to talk about nothing in particular. However, this conversation really stood out to me, and I wanted to share a couple things.
Creative Space Leads to Creative Thinking
The Kore Chair was created by Jon when he was in school as a solution to a need he had. He wanted to move while he worked in his wood shop designing furniture. I don't want to call this an accident, but it was not planned. Jon was in a creative space that allowed him to explore his ideas and put pen to paper. TWENTY years went by before Kore came to fruition and the evolution of this stool really took off.
This got me thinking. It was because he was in this creative space, a space that allowed him to think outside the box, solve problems, and look for a new answer for his need that this happened. I cannot help but think this is what schools today need to be, and I am not sure they are. I have a young daughter who is not yet subjected to the trials and tribulations of state testing, curriculum guided by a review board, etc. Her space is still fully creative. But as I speak with educators around the country, I hear more and more of the same, "We have less and less time for creativity and need more and more time for prepping for our testing." What a waste.
Quick Wobble Chair Facts
Wobble chairs promote positive posture. Positive posture promotes better blood flow to the brain, resulting in more oxygen to the brain and a more efficient brain. I read this as: Wobble stools promote learning.
Students need to fidget. Time on task is determined by age. It is estimated you get 3-5 minutes of attention per year of life in PERFECT conditions (no distractions, no friends, no games, no nothing). However, building in some room to wiggle can potentially help you get more out of your students. I read this as: Wobble stools promote learning.
The brain can only operate with so much stress at one time. Traditional chairs promote poor posture, which actually puts enough stress on the brain that it can inhibit information intake while it attempts to process the negative chair-stress. I read this as: Chairs as we know them are bad for learning.
Wobble Chairs are FUN!
Final thought—learning should be fun! Wobble chairs are SO MUCH FUN, but they also promote movement and solve the problems of many of our learners.
If you already own wobble chairs and want to accessorize, we came up with a few ideas. We created a padded seat cushion for added support, and a floor cover to help eliminate potential for scratches on a newly waxed floor and an angry maintenance staffer in your doorway each day.
Add Wobble Chairs to Your Classroom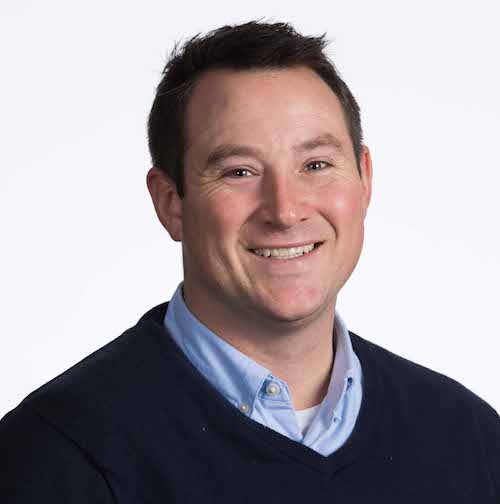 Matt Levine is the Brand Manager for Moving Minds. He holds an Master of Education, Educational Leadership and Policy Studies from Iowa State University and a Bachelor of Arts in Psychology from Drake University. Matt came to Moving Minds in 2018 after working in higher education for more than 10 years, serving time in student life and activities and leadership development programming. When Matt is home and not chasing his two kids Ellie and Will around the yard (who are typically chasing their dog Ruxin around the yard), he enjoys cooking with his wife Anne, and embracing the outdoor activities that Minnesota offers!