Tis the season, advocates for active learning! We are in the time when things seemingly start to force us to make decisions about what to cut out because we have simply run out of time. There is never enough time to get it all in before holiday travels (or holiday mentalities), just consumer households and students around the country. But, as it is the season of miracles, I like to think the kinesthetic classroom is a miracle as well.
Removing the "Blues"
At an event I attended with Virginia educators in early December, I met with a classroom teacher who told me when she removed her traditional "blues" as she called them, and replaced them with stools, beanbags, rockers, and wobblers. She saw an immediate increase in performance. Students who had behavior outburst found themselves connecting better to their body and feet with a wobble chair. The students struggling with focus related to ADHD were relying on motion to better harness their classroom angst. The classroom space became more fun and, in that fun, she saw an immediate engagement increase in her class's academics.
But here is the real miracle, she said that her students were happier. In our conversation, what stuck with me most was that her middle-school students, whom she had completely changed their daily environment, came to class and were more excited to be there. And, as students became happier, their performance in the class improved, anxieties decreased, and relationships improved. Her classroom became a safe space for academic and personal development.
The Kinesthetic Classroom Miracle
So, this is incredibly anecdotal, but spend a few minutes and Google the phrase, "reducing anxiety with exercise." There, you will find anecdotes, research articles, case studies, blogs, and so much more, outlining how exercise improves anxiety related symptoms. Although active seats and standing desks are not aerobic exercise, they promote increased blood flow, burning of calories, and regular movement. The body is an amazing thing, and I think a kinesthetic classroom can be this season's true miracle.
Move well and happy holidays!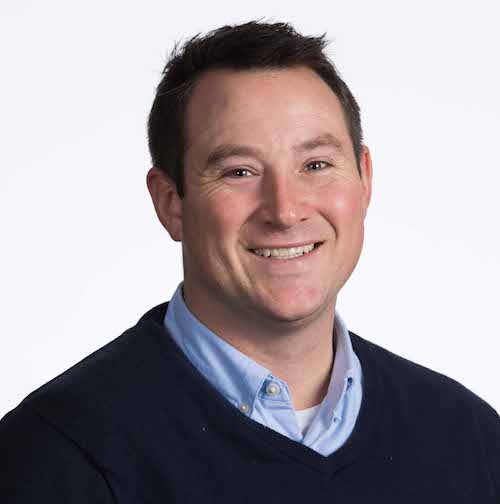 Matt Levine is the Brand Manager for Moving Minds. He holds an Master of Education, Educational Leadership and Policy Studies from Iowa State University and a Bachelor of Arts in Psychology from Drake University. Matt came to Moving Minds in 2018 after working in higher education for more than 10 years, serving time in student life and activities and leadership development programming. When Matt is home and not chasing his two kids Ellie and Will around the yard (who are typically chasing their dog Ruxin around the yard), he enjoys cooking with his wife Anne, and embracing the outdoor activities that Minnesota offers!