Most of you are pretty adept at teaching virtually by now. In fact, many are rocking this and have the organization and delivery of teaching online down to a science. What are some of the things you are noticing about your students as you teach in this way? Are they attending regularly? Are they focused? Are they engaging in the activities you are teaching? Do they respond to questions when you ask? While many of these questions rely on external influences (e.g., parental engagement, sleep patterns, eating habits, internet connection), some of them can be enhanced through our teaching practices and decisions.
As you may have guessed, movement activities for children in a virtual environment are highly encouraged because science shows that even modest amounts of physical activity cause a change in the human brain through an increase in oxygen, blood flow, hormones, and oxygen levels (McPherson et al., 2018).
Here are a few guidelines to consider when implementing movement breaks, followed by some sample activities I hope you'll try this week when your class needs a boost.
Guidelines (Springboard to Active Schools, 2019):
Establish class expectations for participation (e.g., give your best effort, be aware of your space and surroundings, be safe).
Try to select activities that are inclusive of students' physical and cognitive abilities, as well as their socio-economic status (e.g., items needed from home).
Focus on the health and safety of students at home (e.g., limited space, limited materials, appropriate times to implement).
Amazing Race
Provide a list of three items on the screen. Give students 2 minutes to search their home to find one item, if possible. After time is up, have them return the items where they were found. Start a new round. Items may be something they can balance on their head, something they can roll, or something they can hug.
Similarities
Ask students to complete a movement if they fit a category. For instance, jump up and down if you have a pet, and do twists if you don't. Run in place if you love summer weather, and do jumping jacks if you prefer winter weather. Post these options on the screen. Students can make note of who shares similarities with them.
References
McPherson, A., Mackay, L., Kunkel, J., & Duncan, S. (2018). Physical activity, cognition and academic performance: An analysis of mediating and confounding relationships in primary school children. BMC Public Health, 18(1), N.PAG. https://doi.org/10.1186/s12889-018-5863-1
Springboard to Active Schools. (2019). Considerations for classroom physical activity during COVID-19. Retrieved from https://schoolspringboard.org/wp-content/uploads/2020/10/Classroom-PA-COVID-Considerations_FINAL-201008.pdf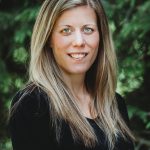 Heather is a Professor in the Department of Kinesiology and Health Promotion at the University of Kentucky. She is a former physical education teacher, and co-author of Dynamic Physical Education for Secondary School Children, 8ed. Heather was also the recipient of the NASPE Curriculum and Instruction Young Scholar Award and a AAHPERD Research Consortium Fellow.