Now that the school year is underway, your protocols and procedures are probably established, and there's room to add some movement breaks for the students to get their wiggles out! Allowing children to move and be active helps facilitate learning with memory retention and increased concentration. Below I share some of Moving Minds' top products teachers use in their classrooms with students to foster better learning and behavior.
CalmED Down Corner Sensory Pack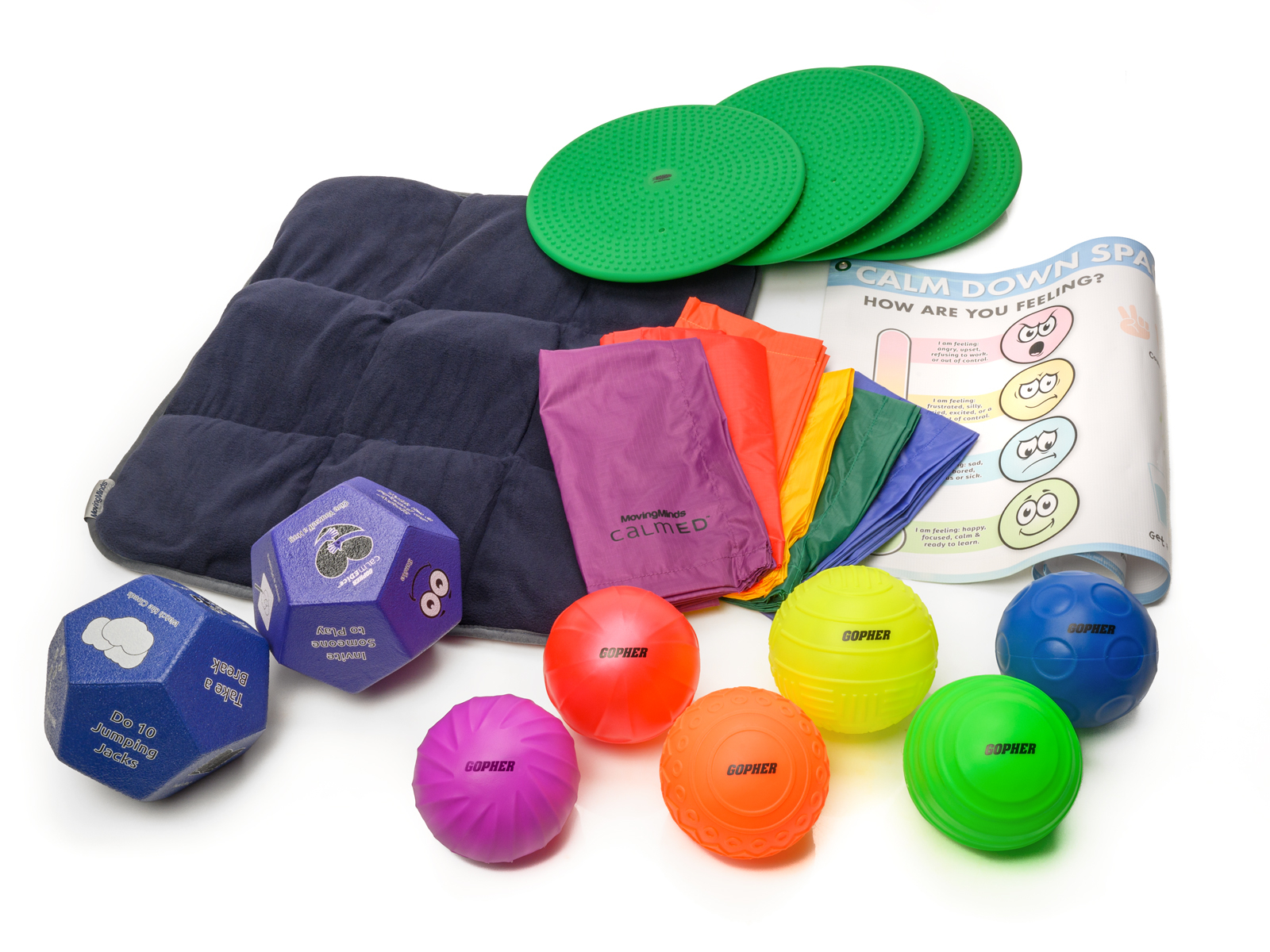 Social Emotional Learning is a hot topic in schools these days with the aftermath of COVID. Oftentimes, children struggle with handling their emotions. The CalmED Down Corner Sensory Packs are helpful for students to incorporate a bit of movement and sensory systems to regulate their emotions. There is a weighted blanket to apply pressure for those needing to feel hugged or loved. There are dice which offer options for handling stress. There's also a banner with visuals to help guide students in relaxing their muscles and their thoughts. And the vinyl cushions provide sensory feedback to veer the focus and concentrate on other things.
SmartStudy Sit to Stand Adjustable Desks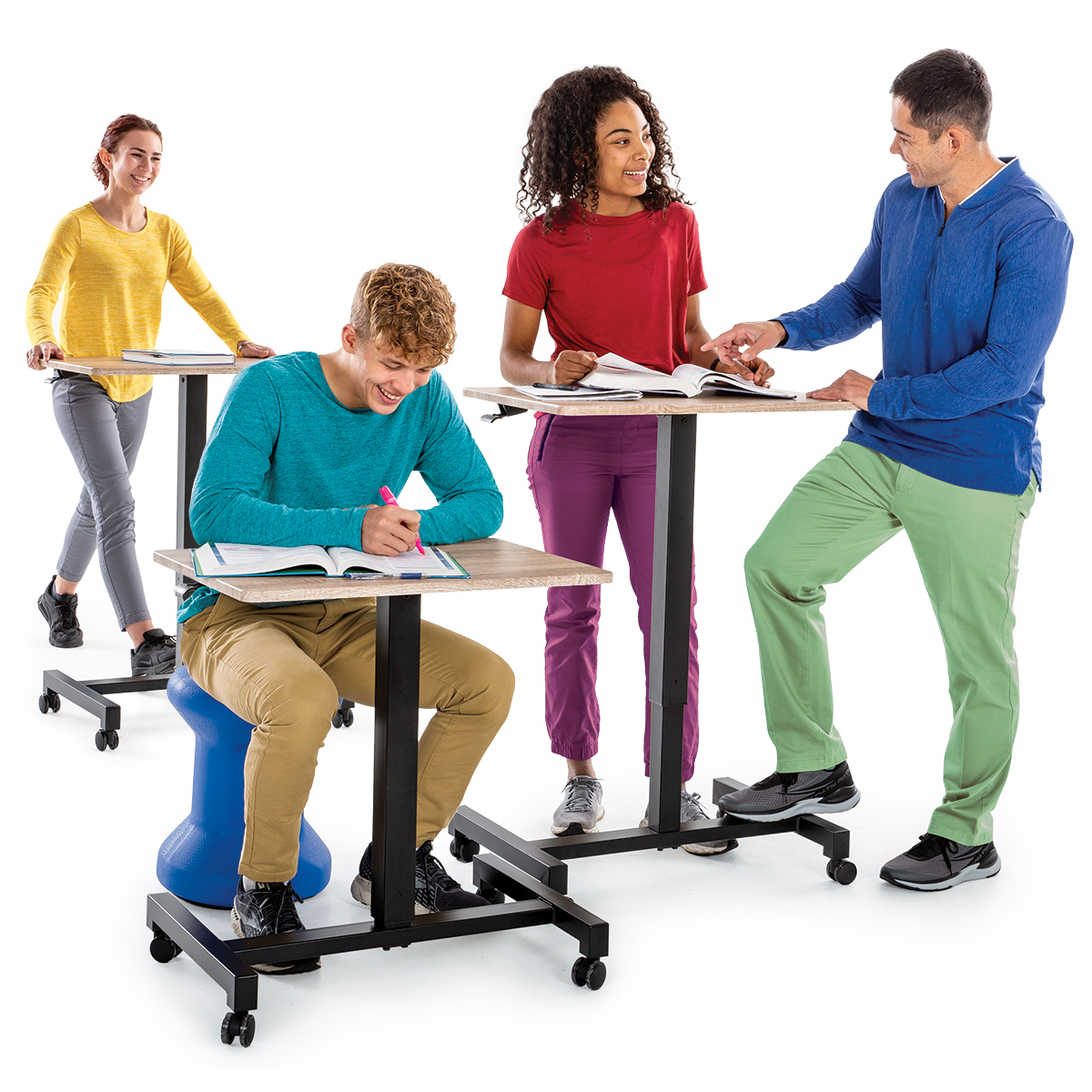 SmartStudy Sit to Stand Desks are excellent options for regulating the need to move for students and for you! They are adjustable and have wheels to move easily around the room. But they also have locks to keep them in place. We tested them with middle school students who gave positive feedback about their use (Erwin, Beighle, Routen, & Montemayor, 2017). The students were found to stand almost 60% of the time when using the desks, and they felt like the desks helped them focus and have freedom from distractions.
MindPrimer TossUp Dice Sets & Activity Balls

For quick and easy brain break ideas, the MindPrimer collections are perfect. The TossUp Dice Sets allow students to roll the dice and complete the activity stated on the top of the dice. The options range from fitness activities to ice breakers to emotional recognition. Another option is the set of Activity Balls, which have different activities listed on each side. When tossed to a student, the whole class completes whichever activity is listed by their thumb (or pinky, or whatever you decide!). These are simple and easy activities to lead when you notice the students need an activity break. There is an ice breaker beach ball and a fitness or activity beach ball, so take your pick of which one you want!
I really hope you'll try some of these products. Your students will thank you. I think you will see a positive change in their focus and attitude immediately following the activities. I encourage you to engage in the activities with them and see how it helps build your relationships with them as well.
References
Erwin, H., Beighle, A., Routen, A., & Montemayor, B. (2017). Perceptions of using sit-to-stand desks in a middle school classroom. Health Promotion, 19(1), 68-74.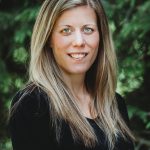 Heather is a Professor in the Department of Kinesiology and Health Promotion at the University of Kentucky. She is a former physical education teacher, and co-author of Dynamic Physical Education for Secondary School Children, 8ed. Heather was also the recipient of the NASPE Curriculum and Instruction Young Scholar Award and a AAHPERD Research Consortium Fellow.