Thematic teaching is a great active learning strategy and a fun way to bring health and fitness into your classroom! Not only do I get to teach what I'm passionate about during our healthy bodies unit, but I also get to involve my families and other community members too. One great way to incorporate health and fitness in the classroom is to invite parent volunteers and local community instructors to teach.
Amount of Time
Every health and fitness guest is different! Some guests are available one time a year for thirty minutes, and others are available for longer/shorter periods of time. No matter the length of their visit, I love the opportunity of being able to expose my students to fun and exciting ways to stay healthy. Below I will highlight some of my favorite guests.
Types of Guests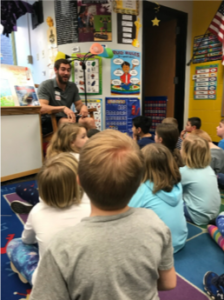 Parents that are also certified instructors: Over the last five years I have had the opportunity to allow my students to learn Zumba, Jazzercise, and Turbo Kick from parents! Kids love seeing their parents teach their classmates and it helps build a strong sense of school community. Each of these instructors gave us a half hour lesson complete with stretching, a great workout, and a question and answer session after.
Parents that are chefs and registered dieticians: Food crafts are so much fun! But they are even better when it's being taught from a student's parent, and when they incorporate healthy treats! I've been lucky enough to have two of these guests. They allowed the students to sample three healthy treats, talk about the recipes and how to make them, and provided them with take home recipes.
Local fitness instructors: Certified trainers love to come in and teach! This past year I was able to have two certified trainers visit my kindergarten students. They taught them many exercises, dances, stretches, and so much more. One trainer was able to work with each class individually for 15 minutes, and the other trainer worked with all four classes at once for thirty minutes.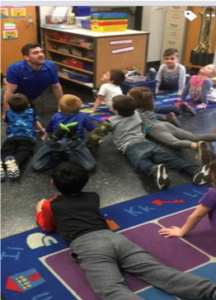 Tie It All Together/Finding Guests
Like I mentioned above, thematic units are a great way to incorporate some of these bigger guests! Students spend 1-2 weeks reading and writing about health and fitness related topics. This is also a great time to use exercises while counting!
Getting to know your parents' strengths/hobbies/jobs can be a huge asset early on in the year when you're planning for special guests and themes! Remember that not all family members may be comfortable teaching a group of children. Creating that bond with them early in the year helps in getting them to participate. What if you don't have any family members that work in these fields? Look for local gyms and fitness instructors! Students can write them thank you cards after the lesson!
Now It's Your Turn!
Now it's your turn to get some guest presenters! Embrace this active learning strategy by first doing an interest inventory of your student families and build those class bonds. Invite parents in that are certified fitness instructors. If you're not having any luck with family members, reach out to local community members for help!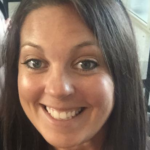 Jessica Tice is currently in her fifth year of teaching Kindergarten at Western Elementary in Scott County, Kentucky. She holds a bachelor's degree in Elementary Education and a master's degree in Teacher Leadership and English as a Second Language.
Tice is a mom to two very busy boys that are active in school, soccer, and scouts. She enjoys working out daily and instilling that same value in her students by incorporating physical activity and purposeful movement throughout the school day.