The look and feel of classrooms is changing. If it hasn't already happened in your school or classroom, perhaps it's time that it should! Flexible seating, dynamic seating, active classroom – call it what you wish, but it's time for the classroom to get an update. Yes, I know change can be difficult! We expect it of our students – they change classrooms each year, and in many instances, multiple times each day. Let's face is, change can be uncomfortable for educators.
A new grading system, new curriculum, new technology, new administration — we have to adapt to so many changes that are most often beyond our control. Changing our pedagogy, however, is something within our control. Maybe not the what we teach, but the HOW we teach can be an exciting change, IF (big IF) we embrace it and control it. Offering choice to our students can be very advantageous to them and to us. Choice in the learning environment and in the actual design and seating in the classroom can play a huge factor in student success. I'm not just talking about where they sit, but how and why they sit where they sit. Change and options can be good and immensely beneficial if students can use choice in their learning environment to suit the task at hand.
Seating Options for Your Task
I don't know what your community looks like, but many of our restaurants, fast food places, and coffee shops that have been built or renovated lately have a different vibe. There are a variety of seating options. I've seen high tops, large traditional round tables, bars facing windows, low diner style counters, or comfy sofas with coffee tables. Depending on the reason for my visit and the size of my group, I will naturally choose a seating option that will best suit the reason for my visit. I recently went to get coffee with my daughter; we wanted to make a plan for a birthday party. We sat at the counter side by side so that we could collaborate, share our photos, Pinterest ideas, and make a shopping list. Side by side was the best option for our task.
Like restaurants, classrooms should offer options as well. What are your students doing? Are they collaborating, sharing, exchanging ideas? Does your classroom allow them to do that easily, effectively, and comfortably? I remember a saying when a push for a change in pedagogy was coming down the pike. "You should no longer be the sage on the stage, but instead the guide on the side." Have you heard this one? It makes sense. If you are teaching at the front of the classroom with all eyes facing front, your style may be a little outdated (sorry!).
In 21st Century Classrooms
In 21st century classrooms, learners and learning look different. Hopefully, most educators are using inquiry-based, reflective, collaborative, and integrative teaching/learning styles. The classroom environment should reflect this style of learning and offer a fun and engaging space for students to blossom as curious learners.
The options for seating offered by Moving Minds is amazing. In my first-grade classroom, I have been fortunate to offer a variety of options that my students LOVE. Recently, my team and I presented at our annual conference for educators in Maryland called Common Ground. Our well attended session notes can be viewed here Flexible Seating in the Primary Classroom: The Good, the Bad, and the Wiggly. We shared our experience as well as some actual seating choices that are available at Moving Minds.
The Benefits
We were thrilled to share our successes and maybe more importantly, our failures when transitioning to this new 21st century classroom. My teammates and I learned many lessons and shareable insights throughout the evolution of our active classrooms. The dynamic and straight up cool seating options are so engaging and beneficial for students. The most noticeable change is the excitement that students feel in the classroom environment. Former students often visit me and are sad that I didn't have this cool stuff when they were there. New students eagerly seek out the kinetic seating and feel relieved to know that it's ok to wiggle! What? No more reminders to SIT STILL?! Students can choose seats and a location that work best for them and/or for the task. They can sit in pairs, groups, or alone if they so choose.
Finally, for me I can easily move kiddos who aren't working well together without having to rearrange my entire seating chart! My kids LOVE the Surf Floor Desk, TiltED Seats, Kore Wobble Chairs, and the favorite ergoErgo.
There are so many benefits to an active classroom, I would be remiss to try mention them all. I can assure you, the benefits far outweigh the risks and will change your classroom dynamic for the better if you embrace it and adapt with the needed change. Start with some pads, wobble seats, wiggle bands, or a few stability balls. Be brave, be a pioneer! You can do it! Peruse the Moving Minds options and find something that will work for you and your students. Best of luck!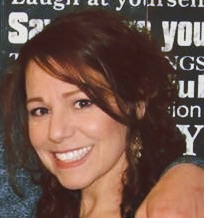 Doreen Riss is a first grade teacher at Rockland Woods Elementary School in Hagerstown, MD. She holds an MA in Art Therapy from NYU and made the career change to teaching after she earned a MA in Education from Frostburg University. Doreen believes in using creative and engaging activities to inspire her little learners.  She is happy to spend her days with little ones as she is also the proud mom of two amazing teen girls. She enjoys messy projects that annoy her patient husband, attending her daughters' activities, staying active, and having fun with family and friends.