Most classroom teachers don't know the research surrounding how activity, such as Brain Energizers, can increase student achievement, improve behavior, and improve focus. I feel it's our job to teach our peers the importance as well as how to implement these practices. There are so many ways to do this for our peers:
Ask your principal if you can do Brain Energizers after 20-30 minutes in a faculty meeting. Adults also need to take part in energizers during long time sitting. When you do this, this is a great time to have them reflect and for them to see how they feel compared to before.
Teach your staff a variety of ways to implement Brain Energizers.

Use GoNoodle.
How to use YouTube to find a kids' dance video.
Create an active lesson.
How to utilize think, walk, and talks instead of think, pair, share.

Teach your staff classroom management strategies in order to implement Brain Energizers. Often, teachers are scared that their class will get out of control when they like a highly structured classroom.
Offer to go into their classroom and model a Brain Energizer with their class. You can do this during your planning time.
Brain Energizers vs. Movement Breaks
As for the name of Brain Energizers, I don't like calling them movement breaks with my peers because students aren't breaking from anything. They are energizing their brains to learn at their highest level.
If you have your own classroom as I do because I also teach health, model the Brain Energizers in your own class. Create an active classroom through active seating to take it to the next level. Moving Minds has amazing products to help with this!
It Takes Time
It has taken me 5 years, but my teachers have now embraced physical activity through the above strategies. My peers have embraced movement and our entire school has a culture of physical activity. If you enter my school, you will notice students walking the hallways for activity for 20 minutes before school, students walking the halls to rehearse scripts with their peers, dancing for projects, teachers rewarding students with physical activity outside, middle school students who have a few minutes for recess, and students who stay after school for rehearsal come to the gym to first play basketball or four square. It's incredible to see the change in our overall culture over time. Be patient, as change takes time and never give up. Our students' health and learning are worth it.
Add Active Seating to Your Classroom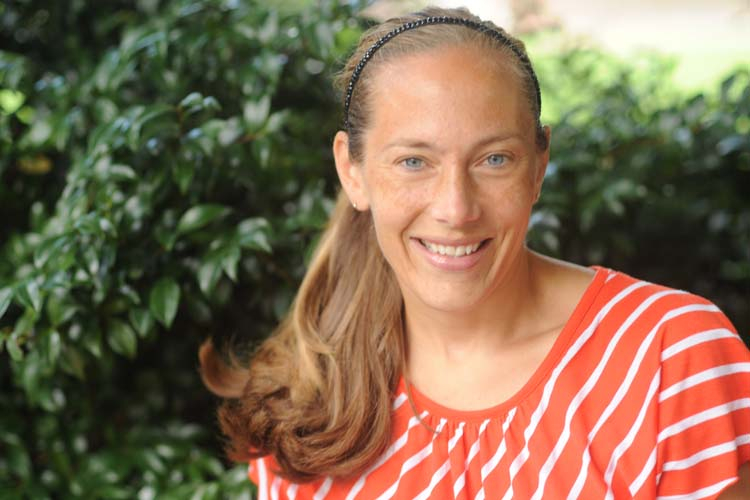 For 12 years she taught Special Education, Physical Education, and Health Education at Southern Middle school. At Southern, Angela is most proud of her efforts to ensure a quality physical education program while spearheading efforts to create a healthier school environment. As a result of these efforts, the school was awarded the Healthy Schools Program Bronze Level National award.  In 2015, Stark moved to the School of Creative and Performing Arts (SCAPA) where she teaches health and physical education to students in 4th to 8th grade.  While at SCAPA, she has built the wellness program through grants, fundraisers, strengthening the wellness policy, and weaving wellness throughout the entire school. In 2018, SCAPA was also awarded the Healthy Schools Program Bronze Level National award. In 2016, she earned the KAHPERD Secondary Physical Education Teacher of the Year and Distinguished Service Award and went on to win Southern District Middle School PE Teacher of the year 2017-2018.