Recently our team was recruited to design a secondary classroom for a partner in the Midwest. Not just any classroom though—this one would have to take social distancing into account while considering a headcount of nearly 20 students. The space was a typical 25' x 25' classroom that needs to promote learning. When speaking with our customer, they said outright, "We are probably going to have to go back to rows until COVID-19 is figured out. We cannot imagine how this would work otherwise."
Challenge accepted.
Planning a Classroom Layout
A few other things we were thinking about before getting started:
When was the last time these students were in school and together? This transition back to the classroom is not just going to be hard from a health standpoint but also a structure standpoint.
Can Kinesthetic Classroom furniture make this easier for educators? Yes, it can! Our students haven't sat in a desk for 6 months. Let's not go back to this structure.
Teachers will have so much to think about, let's help them as much as we can.
Here is what we did:
We chose our SmartStudy desks for maximum workspace efficiency. Bigger desktop = more space. When we placed students in grouped seating, we were able to achieve nearly 6' of space from one workstation to the next. Our modular desks made social distancing possible.
We used every corner of the classroom. This might not be possible with bookshelves, cubbies, storage, but what we imagined that student engagement, comfort, and normalcy was more important than storage for the time being (these students probably will not share supplies this fall anyways).
We reduced the footprint in the space with wobble stools. Chairs are big and take up space. Wobble stools on the other hand are smaller, mobile, and promote active engagement and posture at a station.
We included mobile workstations. Everything we pitched is on wheels making for easy trial and error, the ability to increase spacing and, when the COVID-19 ship eventually rights itself, can be utilized in a myriad of ways for optimal spacing and student collaboration.
Take a look at a couple of our sample layouts below.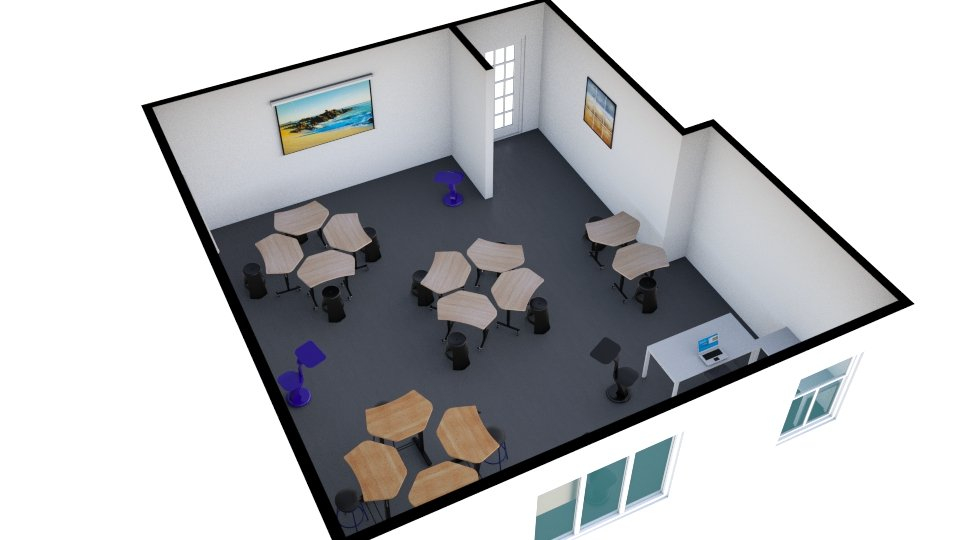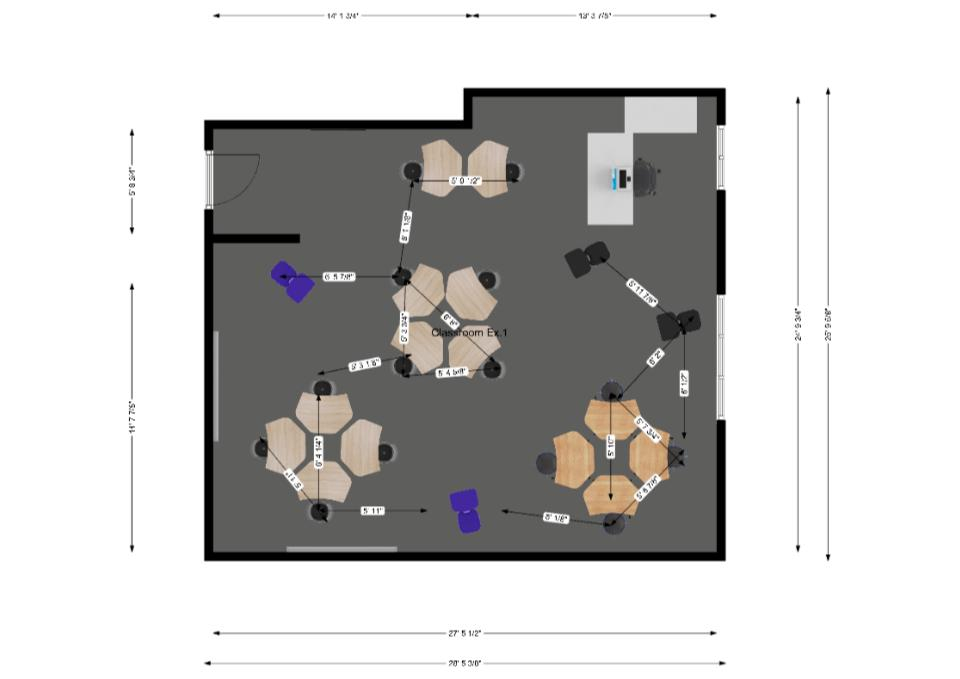 With some creative thinking and making some choice about what should stay in a space and what should be moved out, we can work to keep our students as together as safety allows while incorporating active learning that will help our students transition back to a daily classroom schedule.
Products included in this model range from $5,000-6,500/18 student classroom. Given many schools are planning to stagger their student schedules, reducing capacity to 10 or less allows this to be achieved for $2500-3250/space. Definitely an investment but huge upsides if we can provide students with a safe and engaging space to return to.
Create Your Social Distancing Classroom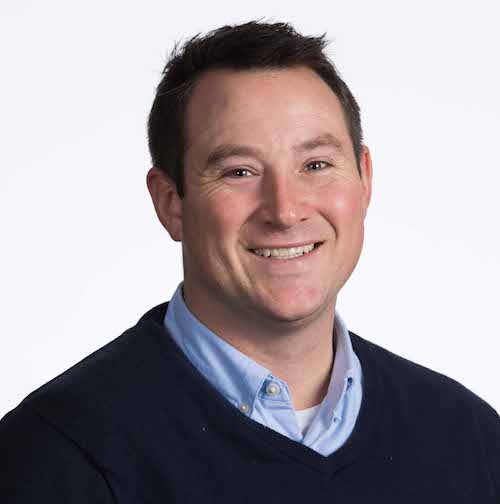 Matt Levine is the Brand Manager for Moving Minds. He holds an Master of Education, Educational Leadership and Policy Studies from Iowa State University and a Bachelor of Arts in Psychology from Drake University. Matt came to Moving Minds in 2018 after working in higher education for more than 10 years, serving time in student life and activities and leadership development programming. When Matt is home and not chasing his two kids Ellie and Will around the yard (who are typically chasing their dog Ruxin around the yard), he enjoys cooking with his wife Anne, and embracing the outdoor activities that Minnesota offers!