While we dive head-first back into classrooms this summer and fall, we are spending a lot of time talking about distance between students' spaces in their classrooms. Our focus on safety is so important and our educational leaders have a task on their plate that I do not envy. However, while I value this conversation and appreciate the work being done to achieve this, I have to think we are sacrificing learning and soft-skill development, which will have a far longer impact on our students than most realize.
This does not have to be the case. We can provide physical distancing while also providing a learning environment that supports the various developmental needs of our students. In so many blogs, social media accounts, and online conversations I am reading more and more about teachers losing their flexible seating spaces, which are being replaced with traditional desks. And while I understand managing the types of items in spaces and creating more space in classrooms, what I am most concerned about is the impact it will have on learning.
If we are going to replace flexible seating in classrooms with desks that force immobility, we need to offer students seating options that allow them to continue to move and wiggle in their spaces. Wobble stools, JitterBands, and under-desk pedals are great solutions that can be quickly added to traditional desks and seating arrangements to help students move and find their focus. These simple additions for students can improve blood flow through movement and posture that encourages learning and retention. These active classroom solutions also improve efficiency, creating an opportunity for students to learn more in their spaces in less time! With our need to increase handwashing and time for cleaning spaces, adding efficiencies to the classroom is a no-brainer.
Our back-to-school plan has to be about more than putting bodies in schools and avoiding COVID-19— this is no small task. With the right commitment and equipment, we can accomplish our goals and tackle our COVID-19 crisis at the same time.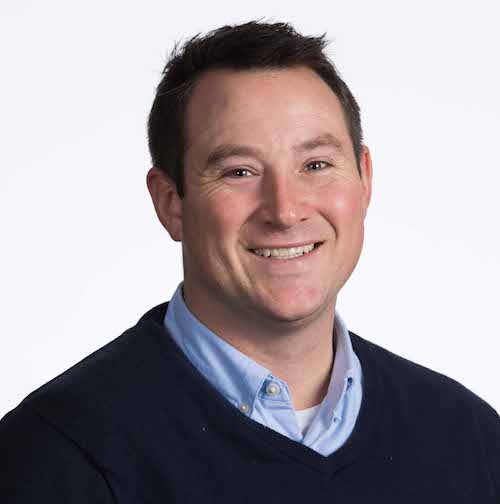 Matt Levine is the Brand Manager for Moving Minds. He holds an Master of Education, Educational Leadership and Policy Studies from Iowa State University and a Bachelor of Arts in Psychology from Drake University. Matt came to Moving Minds in 2018 after working in higher education for more than 10 years, serving time in student life and activities and leadership development programming. When Matt is home and not chasing his two kids Ellie and Will around the yard (who are typically chasing their dog Ruxin around the yard), he enjoys cooking with his wife Anne, and embracing the outdoor activities that Minnesota offers!