Since Thanksgiving Break, our kindergartner has been distance learning. And, while we are headed back to a more normal elementary school experience in Minnesota, we still have had to make adjustments to our home and to our daughter's learning space to provide her with the best opportunity to be successful in school. The added challenge as a parent now working from home, was making it all fit and still keeping our daughter engaged.
I am super fortunate. My wife stays home with our kids but as a teacher on leave, her brain was ready to move full speed at converting our home into a distance-learning space. We also knew we did not want her to simply sit still the entire time. Research shows that active seating and standing desks improve engagement. PLUS, she sits on a wobble stool in her classroom when she is able to attend in-person! In her simple words, "(The wobble stool) really helps me concentrate because I can keep moving but sit in one place." Movement matters in learning environments and we wanted to make sure she had what she needed to be successful!
Below are a couple photos of how we accomplished distance learning. I have also included a few other suggestions of items we utilized while at home.
Creating an Active Workspace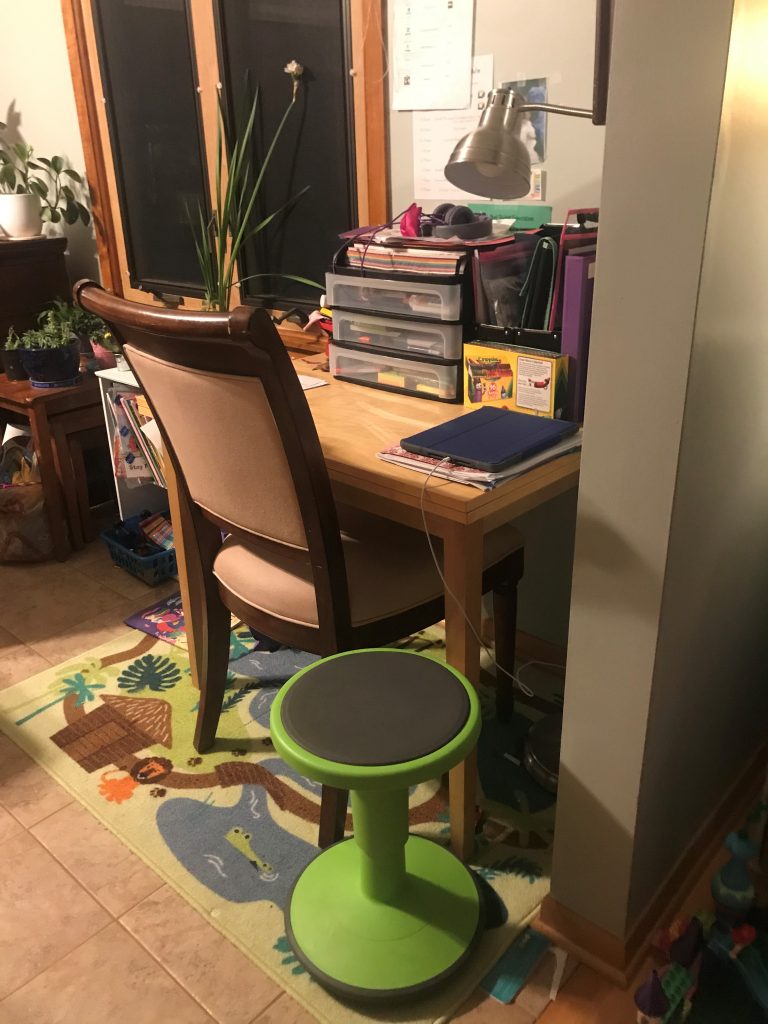 We were able to re-purpose a table we have had for years that was in storage. This table is actually from IKEA. Its height was ideal for a standing desk if our 5-year old wanted to stand, it fit a regular dining room chair, but also was a great fit for our Interstuhl.
While this stool might be a hair too big for our kindergartner, she has found an ability to manage the wobble and find balance, working her core muscles and keeping her in a positive posture position. We make sure she has full access to everything she needs for school, plus access to things like crayons/colors, paper, and other outlets for extended break times that come with e-learning.
Our floor has become a regular space for distance learning. The Surf Floor Desk has become a regular favorite in our house. Its great for use on the floor but also for a parent needing to supervise distance learning from the couch across the room!
The last thing we could not live without is our Stash Active Stool! This has been in our kids' play-space for a while now but has come in super handy during distance learning. Serving as a stool and chair with storage built in, this has become a great furniture item for reading time and e-learning activities!
The opportunity to create an active workspace at home is endless! For more support, tips, and resources click here.
Aroostook County WittFitt Pilot Project Report, March 2013.; Benden,M, Zhao, H, Jeffrey, C., Wendel, M, Blake, J. (2014) The Evaluation of the Impact of a Stand-Biased Desk on Energy Expenditure and Physical Activity for Elementary School Students. International Journal of Environmental Research and Public Health. 9361-9375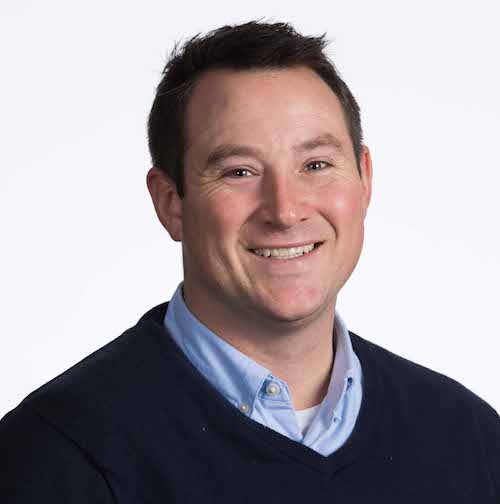 Matt Levine is the Brand Manager for Moving Minds. He holds an Master of Education, Educational Leadership and Policy Studies from Iowa State University and a Bachelor of Arts in Psychology from Drake University. Matt came to Moving Minds in 2018 after working in higher education for more than 10 years, serving time in student life and activities and leadership development programming. When Matt is home and not chasing his two kids Ellie and Will around the yard (who are typically chasing their dog Ruxin around the yard), he enjoys cooking with his wife Anne, and embracing the outdoor activities that Minnesota offers!