As many schools are beginning to reopen to in-person learning, the discussion is happening that we need to minimize movement and transitions for our students. It is understandable, however, more than ever our students need to move for physical, mental and emotional health. 
From where I sit, as educators we can be creative in how kids move and need to rethink movement.
How to Get Kids Moving
Active seating can have a huge impact on students' ability, focus, behavior, information retention, and their overall health. I have made it a priority in my classes.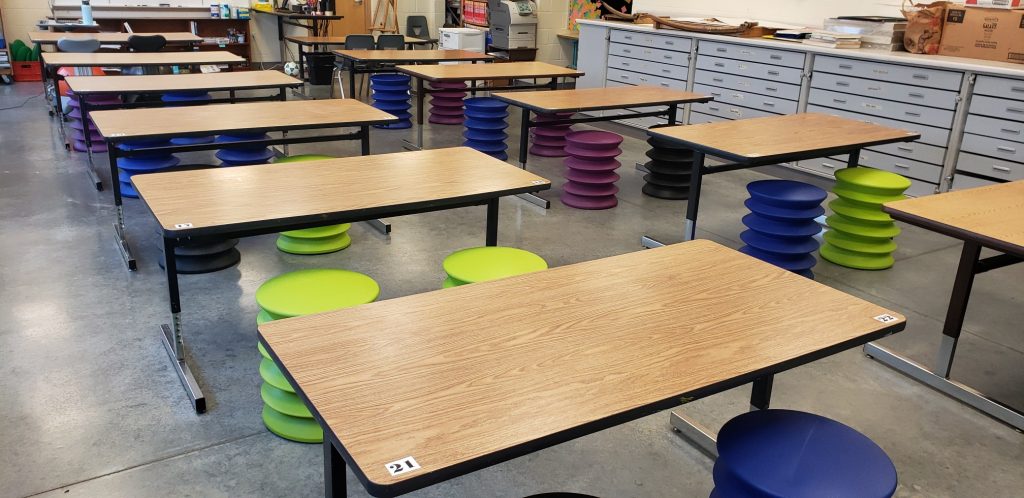 Adding active seating to your classroom does cost money, but there are a lot of ways to obtain funding. For example, grants, PTA/PTO, and fundraising, such as the health. moves. minds.® program are all great ways to support your active seating initiative!
Through SHAPE America's health. moves. minds. fundraiser , I have raised enough funds for 30 ergoErgo chairs, which my students love. I've also added a few CushionEd and Stability Ball Chairs. Fifty percent (50%) of your funds are returned back to you in a Gopher Sport gift card, which can be used to purchase active classroom products like active seats from Moving Minds!
My students are excited to come to my class because they get to move throughout the day. It's exhausting for our students to sit for 7-8 hours a day. It's exhausting for adults, imagine how hard it is for our students.
The ergoErgo chairs are a fun way to allow students to move their bodies in any direction while sitting. The CushionEd active seats are an easy way to change any chair or floor into an active seat. The stability ball chairs are similar to ergoErgo chairs in that they allow wiggling and movement while listening and learning during class.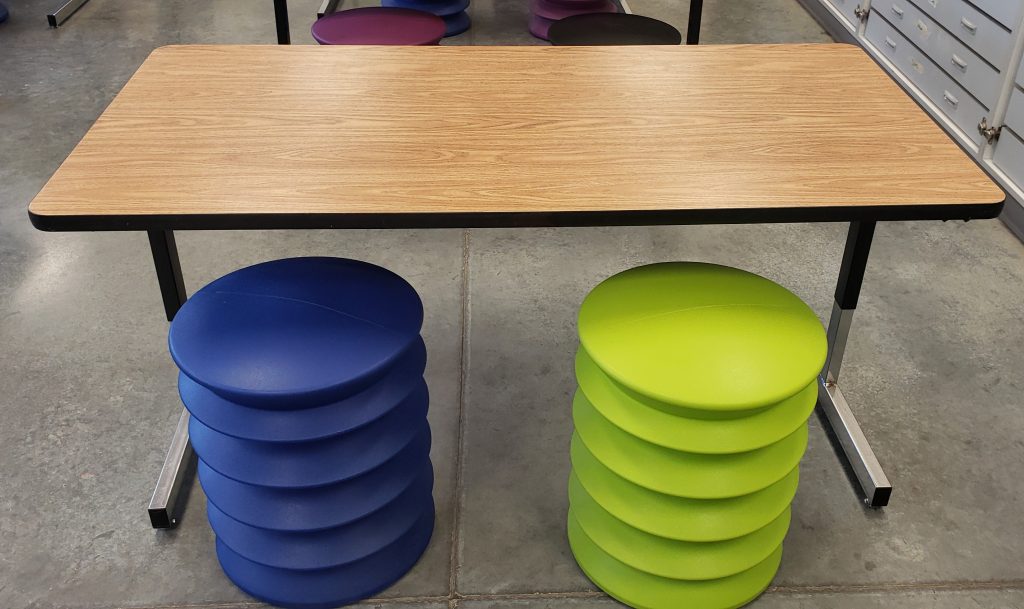 From where I sit during the pandemic, society has realized how important physical, social, and emotional health is for ALL of us, including our students. This is the time to rethink schools and transform them into movement-based learning spaces with active seating in every room!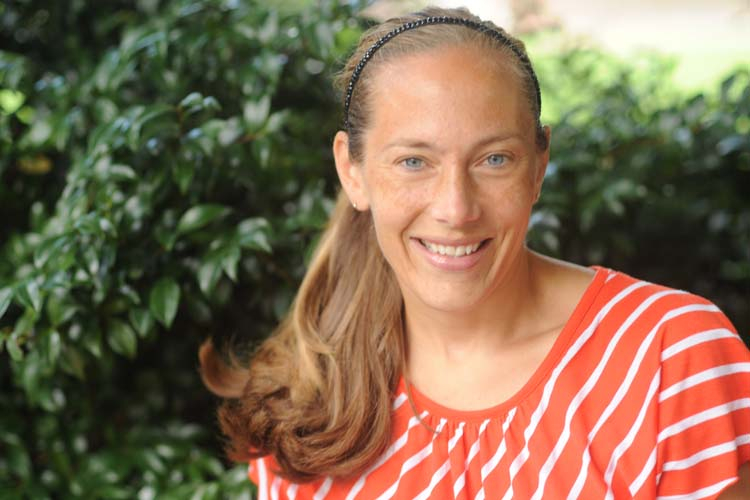 For 12 years she taught Special Education, Physical Education, and Health Education at Southern Middle school. At Southern, Angela is most proud of her efforts to ensure a quality physical education program while spearheading efforts to create a healthier school environment. As a result of these efforts, the school was awarded the Healthy Schools Program Bronze Level National award.  In 2015, Stark moved to the School of Creative and Performing Arts (SCAPA) where she teaches health and physical education to students in 4th to 8th grade.  While at SCAPA, she has built the wellness program through grants, fundraisers, strengthening the wellness policy, and weaving wellness throughout the entire school. In 2018, SCAPA was also awarded the Healthy Schools Program Bronze Level National award. In 2016, she earned the KAHPERD Secondary Physical Education Teacher of the Year and Distinguished Service Award and went on to win Southern District Middle School PE Teacher of the year 2017-2018.