As schools reconvened or are reconvening students back in a face-to-face environment, many schools have placed students in "bubbles" during class. These may consist of 10'x10' spaces that are marked off by floor tape, in which students are supposed to remain in their spots throughout the class period, if possible. It is probable that this occurred or will occur when school starts back up again in general classrooms, specials classrooms, the gymnasium, cafeteria, and other school spaces as well.
Measuring the Impact
Our concern is how active can a child be in a small boxed-off space? Some graduate students I work with ran a pilot study this spring to find out how these post-pandemic changes to the physical education environment/space have impacted student activity during class time (Ard & Sen, 2021).
Steps, activity time, and moderate to vigorous physical activity of 3rd-5th graders, using Gopher FitStep Plus Pedometers, were measured. In this mini-study they found that students in the upper grades were more active than lower grades and that boys were more active than girls. This remained the same as what was reported pre-pandemic.
Comparing Pre-COVID Results to Pilot Study
They compared activity levels of the participants from their pilot study to numbers reported pre-COVID, and the students from the pilot were slightly less active during PE, but it wasn't significant. Given all the restrictions teachers have been required to comply with (students in 10'x10' squares, no sharing of equipment), we think this is commendable! What they didn't measure was the social interactions, or lack thereof, that the students had.
Limited Physical Interactions in Classrooms
If we are seeing these challenges in classes that promote physical activity, imagine your classrooms where the main focus may not be physical activity. Classrooms are currently being organized in a standardized format which promotes limited physical interactions. As we have boxed off our spaces in 10'x10 squares in gymnasiums and classrooms to promote physical distancing, the concern for lack of movement is heightened.
In your classroom, you may have or have had similar restrictions on space and sharing equipment/supplies. We just need to be creative with what little space we have.
4 Ways to Maximize Activity in Your Classroom
Some strategies the teacher from the mini-study used that may help maximize activity in your classroom:
Short instructions/demonstrations with time in between each bout for the students to practice.
Quick transitions between activities. He had these lined out ahead of time, such as telling students what he wanted them to do with the equipment before they picked it up.
Equipment laid out in each student's bubble ahead of time.
A common signal for starting activity ("Go!") and a different signal for stopping activity ("Freeze!").
Keep in mind some simple ABCs for integrating physical activity in your classroom with appropriate post-COVID practices in mind.
As restrictions are lifted over the course of the next few months, we are hopeful teachers can allow students to be active in open spaces and eventually do away with the bubbles that have been required in some schools.
Additionally, they may be able to share equipment more freely, which will allow for more social interaction. Regardless of your situation, efficient transitions, short instructions, and known signals will help with increasing student activity.
References:
Ard, T., & Sen, G. (2021). Investigation of elementary school students' activity times and step counts in face-to-face physical education classes during the pandemic. Unpublished manuscript.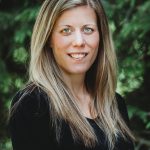 Heather is a Professor in the Department of Kinesiology and Health Promotion at the University of Kentucky. She is a former physical education teacher, and co-author of Dynamic Physical Education for Secondary School Children, 8ed. Heather was also the recipient of the NASPE Curriculum and Instruction Young Scholar Award and a AAHPERD Research Consortium Fellow.