Cold weather is approaching, which means planning for indoor recess when temps reach low numbers. Indoor recess can become sedentary day after day, but it doesn't have to be with a bit of planning and creativity. Use these 4 tips and ideas for your next indoor recess day!
Implementing Technology-Free Days
It's easy for students to grab a laptop, iPad, or phone for indoor recess, leaving less room for movement during their school day. Encourage your students to put down the technology by setting specific technology-free days, or even a whole month when they have indoor recess.
Indoor Recess Activity Ideas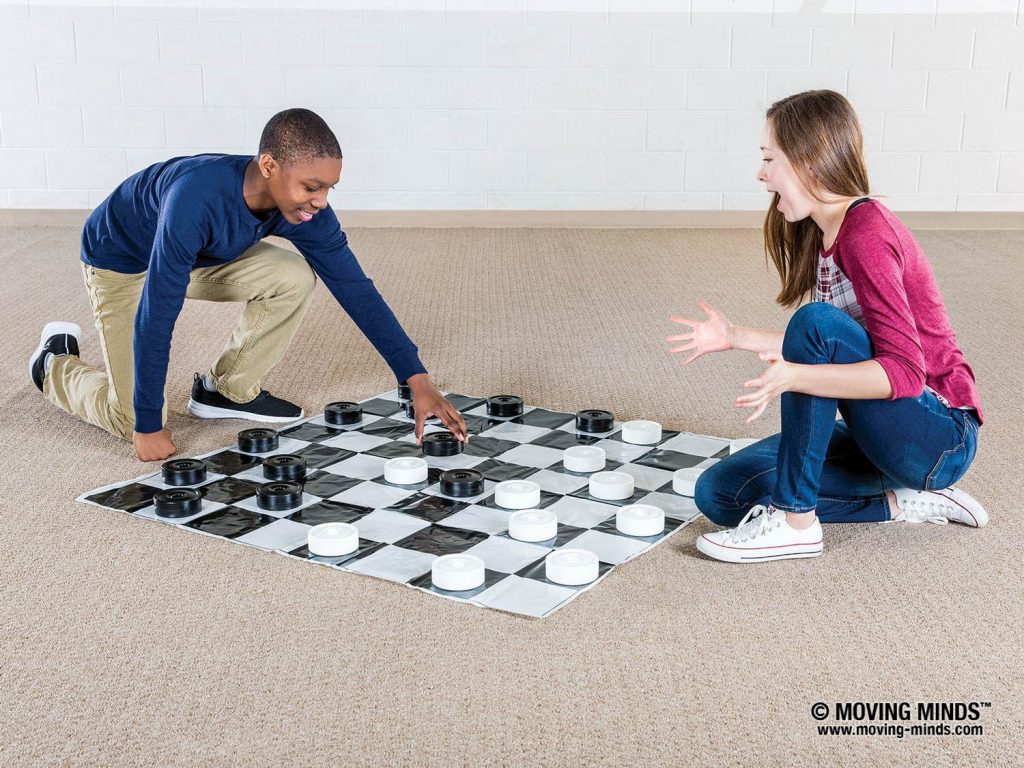 Movement Mazes
Creating movement mazes indoors is a great way for students to get creative and select their movements. Students can easily move arrows, spots, and dice to make up a movement maze for themselves or their peers to try.
Board Games
Encourage your students to bring in their favorite games from home or supply a selection of board games they can choose from. Large board games can amplify the entertainment without getting unwieldy for students to set up and put away.
Snowball Fights
Students can bring snowball fights indoors with fleece balls! It's a safe and mess-free way to add some fun when you can't get outside.
It's Your Move
Students take turns rolling the dice and then will perform the locomotor movements that it lands on. Each side of the 12-sided die depicts a locomotor movement to perform, such as running, hopping, sliding, jumping, galloping, skipping, etc. Perfect for increasing fitness and movement throughout the school day!
Active Furniture
Adding active furniture to your classroom is a fantastic way to add movement throughout the school day! To get active furniture in your classroom, you can: 1) talking with your principal or administrator to advocate for a few pieces or 2) apply for active classroom grants. Start small to see how your students engage with the furniture and take a bit of time to plan out how to manage a classroom with active furniture. For example, a small reading space with beanbag chairs, floor seating that rocks or tilts, and active chairs will not take up too much room.
Break the Seasonal Slump with Brain Breaks
You can also use the tips and activities mentioned above during brain breaks throughout the day! Movement shouldn't be limited to a couple of times a day. This blog talks about how to break that seasonal slump with brain break ideas and implementation.