Are you looking for a new way to incorporate more activity into the classroom or your community in general? Take a cue from Brooke Sydnor Curran, Founder and CEO of RunningBrooke. Over the past 10 years, she and her organization have made it their mission to get children in Alexandria, VA more physically active, happy, healthy, and more focused in the classroom. Moving Minds recently had the opportunity to speak with Brooke about her organization and the impact it's having on her community.
How It All Started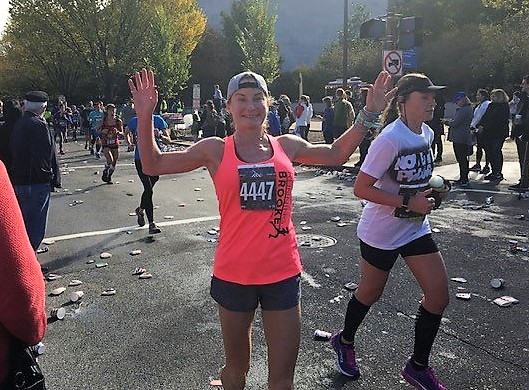 Brooke started running in her late twenties. At this point, she did not know the science behind the benefits of running, but she knew that being physically active made her feel better and made her a better parent. However, the course of her life changed after the events of September 11, and she decided to pursue more regarding her passion with running. "9/11 sparked an idea because I was so afraid about what I might not do with my life. I was concerned about not doing the things that scared me, I'm just going to go for it," Brooke explained.
Her first step was signing up for a marathon. After that initial race, she wanted to keep improving and soon started landing at the top of her league. But, she wanted to do more to help others. Brooke told us, "I knew I could make a difference; I wanted all the kids in our community to feel the same mental and physical benefits that I did." She realized that after she runs, she is more focused and able to better stay on task. This is what inspired her to start RunningBrooke in 2009 in Alexandria, VA.
About RunningBrooke
RunningBrooke works with children in the community in several ways. One way the organization achieves its outreach mission is by interacting with students in the classroom. It works specifically with teachers and provides toolkits, trainings and grants to teachers, schools, and other non-profits that get students active before, during, and after school. They hold summits to bring focus to high-level policy changes and invite school and community leaders to discuss what they can all do to benefit students. Brooke uses her own kids as an example. "When a student is looking out the window or off task, it might be because they need to get moving and get the blood back into their brains." RunningBrooke also reaches out to children by building community playgrounds.
Investing In the Community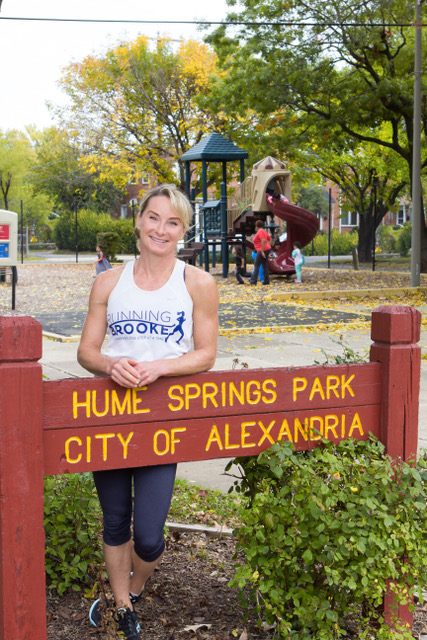 Now in its tenth year, RunningBrooke is proud of the many ways it has been able to get thousands of students in Alexandria to be more active and stay moving throughout the day. The organization has invested nearly $1.5 million back into the community through its programs. Brooke realizes the importance of an active life—both inside and outside a classroom. She explains, "The CDC implores us to get our kids active for 60 minutes a day, and we know that a lot of our kids are not active 60 minutes a day right now."
She understands the importance of recess and PE during the day, as well as having access to playgrounds. But, she also understands that students spend most of their day in the classroom, so she encourages teachers to look for ways to add activity during class. Whether that involves studying at a standing desk, adding a wiggle cushion to an existing seat, or swapping out a chair with a balance ball, there are many ways to increase activity in the classroom. Brooke notes that all of this brings focus, attention, and the classroom community together.
More to Come!
Look for more from our interview with Brooke in the coming months. Check back here for additional blogs about Brooke and how her organization RunningBrooke is working to change the culture of the classroom. To learn more about RunningBrooke, please visit RunningBrooke.org