Working from home presents many challenges for teachers and parents. We are in unchartered waters of trying to continue to work while helping our kids continue to learn and complete school assignments. None of this is easy! While teachers are at home with their own kids, it's still important to incorporate physical activity throughout the day.
7 Mental Health Benefits to Physical Exercise
There are so many benefits to our mental health.
Helps with anxiety
Helps with stress – it helps release endorphins to relax muscles and reduce tension
Improves concentration
Improves mood
Improves sleep
Helps with emotional resilience.
Increases our immune system.
7 Tips to Incorporating Physical Activity
Stand at the counter to work.
Sit on a stability ball while working.
Take a break every 30 min and go for a walk.
Find a quick video online of a brain energizer.
Go for a bike ride.
Play with your kids.
Walk on the treadmill while working.
During this time, it is incredibly important to continue to be physically active. Use these suggestions or find your own way to fit physical activity into each day so that you will feel better, have increased energy, and be able to handle your emotions better. We are all in this together and the healthier we are, the easier we can beat this.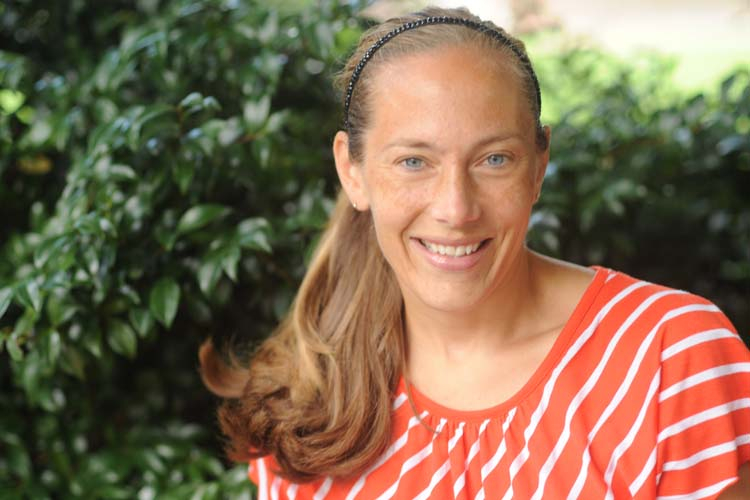 For 12 years she taught Special Education, Physical Education, and Health Education at Southern Middle school. At Southern, Angela is most proud of her efforts to ensure a quality physical education program while spearheading efforts to create a healthier school environment. As a result of these efforts, the school was awarded the Healthy Schools Program Bronze Level National award.  In 2015, Stark moved to the School of Creative and Performing Arts (SCAPA) where she teaches health and physical education to students in 4th to 8th grade.  While at SCAPA, she has built the wellness program through grants, fundraisers, strengthening the wellness policy, and weaving wellness throughout the entire school. In 2018, SCAPA was also awarded the Healthy Schools Program Bronze Level National award. In 2016, she earned the KAHPERD Secondary Physical Education Teacher of the Year and Distinguished Service Award and went on to win Southern District Middle School PE Teacher of the year 2017-2018.