Whether in the classroom or in the community, it's very important to keep children physically active. An easy way to both get our kids active, and get involved in your community, is to become a champion for change. In the third blog of our interview series with Brooke Sydnor Curran, she explains the importance of becoming a community advocate and how her organization, RunningBrooke, achieves their great goals of getting kids physically active by building community playgrounds and community schools.
Creating a Lasting Impact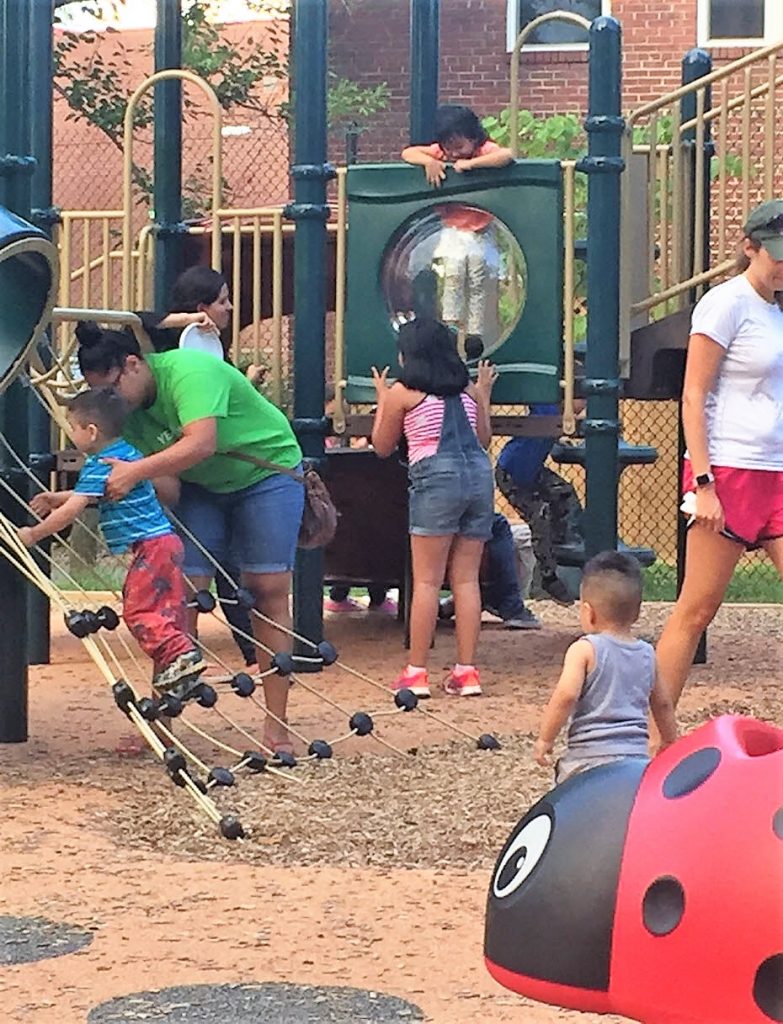 You likely see playgrounds outside schools and at community parks; they provide neighborhoods with so much more than a space for physical activity and fun. As Brooke says, playgrounds are a very visible representation of community togetherness and make a lasting impact on so many children and adults living in that neighborhood. Playgrounds are a gathering spot and develop a sense of community and belonging among neighbors. With these in mind, RunningBrooke identified locations within Alexandria, VA to find areas with the highest population of kids to build playgrounds. They worked with the local Parks and Recreation Department and local partners to raise the funds needed to build incredible recreational spaces and play structures.
So far, with help through amazing partnerships, the organization has built three playgrounds in the city and witnessed the amazing effects of them. Brooke explains, "By offering vibrant open spaces with fields, basketball and futsal courts, and playgrounds, we're building a safe place for kids to get active and out together, build community, and build friendships." She has personally seen the impact of playgrounds on a community. As a result, a new playground in one neighborhood drove out nefarious actions and brought neighbors out of their homes. Residents then took it upon themselves to built a community garden, and then a free little library. When all this comes together, an amazing community space is born.
Other Ways to Become a Community Advocate
If building a playground is more of a long-term goal for your school, PTO group, or another organization, there are plenty of other ways to become a community advocate immediately! Brooke's organization also awards grants to local teachers, schools, and partner programs that gets kids active before, during, and afterschool. This includes professional development days, teacher trainings and Move2Learn toolkits. As well as dance, and soccer programs that teaches kids about the importance of teamwork and a parkour program that introduces out-of-the-box physical activities forming strength, flexibility, and fun! Part of the organization's goal is to provide funds to programs and events that might not otherwise happen without support from the community.
Where to Start?
If you're looking for ideas on how to get started or how to make the biggest impact on your community, contact Brooke at info@runningbrooke.org for inspiration. Look for more from our interview with Brooke in the coming months. Check back for additional blogs about Brooke and RunningBrooke are working to change the culture of the classroom.
To learn more about how RunningBrooke began and its mission to incorporate more activity into students' lives, check out our previous blogs. To learn more about the organization, visit RunningBrooke.org.